03.12.21
Flexin' Our Know-How with Birchwood Fitness
It's been a weird year for gyms and fitness centers. Our client Birchwood Fitness needed to pivot from their traditional model to accommodate social distancing guidelines and state restrictions. Thankfully, we were there to help!
Having a clear online presence was key. We started by giving the existing Birchwood Fitness website a refresh and bringing in their own photography mixed with video elements. The most important part was integrating a scheduling tool where members can reserve gym space and sign up for classes online, ensuring that the gym is not overcrowded.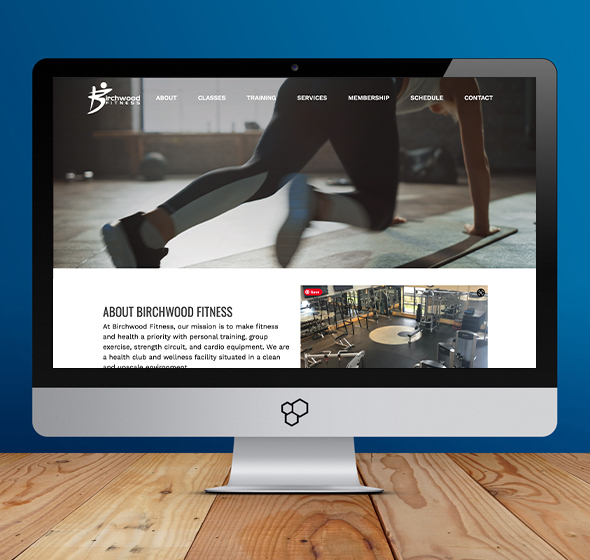 Announcing that the gym was reopened after restrictions were eased was the next step. We designed some new social graphics that match the new website design.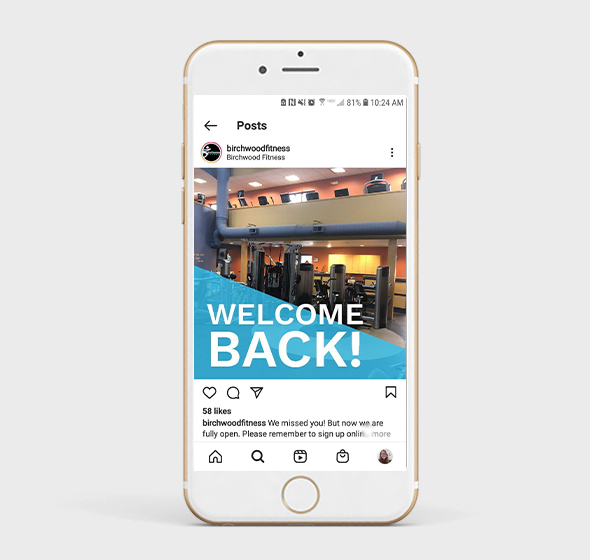 And finally, to keep members informed of current class offerings, schedules, and cleaning guidelines, we designed graphics to be displayed on the large televisions throughout the gym space.