07.22.08
MetroAction launches redesigned website
BlackOut Design, Inc. recently helped MetroAction better serve Northeastern Pennsylvania entrepreneurs with the launch of a newly redesigned website and blog.
The website redesign features enhanced navigation, greater accessibility and interactivity and all of the business resources that have made MetroAction Northeastern Pennsylvania's leading provider of small business loans and comprehensive business training.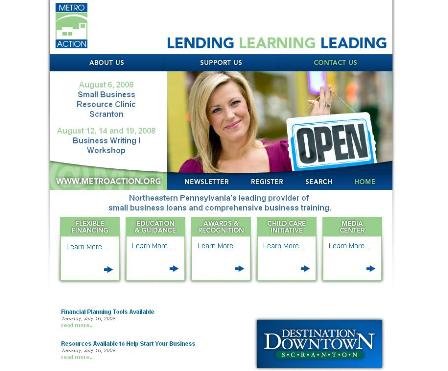 The site caters to all types of business people – from those who have aspirations of starting a small business to seasoned entrepreneurs – and offers information on every aspect of business planning and financing.
The MetroAction blog, InterAction, will open a new channel of communication between MetroAction staff and Northeastern Pennsylvania small businesspersons with local commentary on small business topics and answers to common small business questions.