05.06.20
Custom Wedding Invitations
As a wedding gift to a friend, BlackOut was asked to design custom Save-the-Dates and wedding invitations for an upcoming wedding, and our designer Rachel was really excited to get started.
Using watercolor, Rachel painted three background options – each unique – and had the client choose their favorite.
We were able to scan the piece and add in the wedding details in their chosen font in Adobe.
Along with Save the Dates and the invitation, an RSVP card and custom envelopes were added to the suite. We think it looks beautiful!
Best wishes to the bride and groom!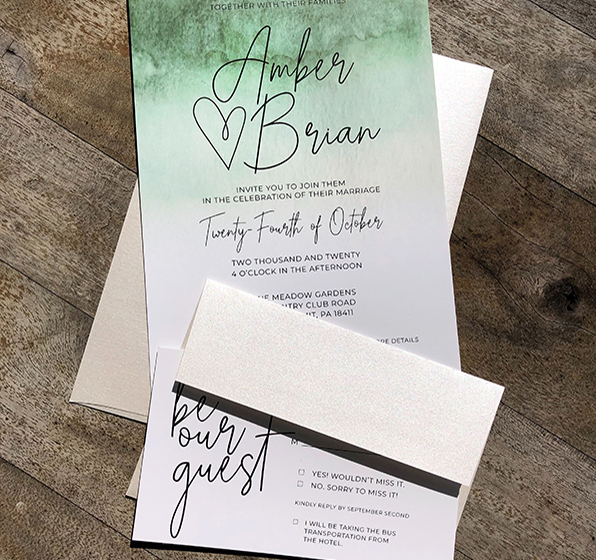 To view our print portfolio click here.

View Our Portfolio